| | | | | | | | | | |


Georges BRIATA
Born in France in 1933.

He studies at École Nationale Supérieure des Beaux Arts of Marseille. Pupil of Marcel Grommaire (from 1955 to 1957), he becomes a professor of art in 1960.

"Before a work of art, there are two kinds of attitudes: we seek to understand or we ask to receive. I am of those who only count what they receive"

Exhibiting since 1960
France: Paris, Cannes, Lyon, Toulouse, Le Havre, Aix-en-Provence, Ajaccio, Marseille.

Switzerland: : Geneva, Lausanne.

Japan: Tokyo, Osaka, Kobe.

Israel: Haifa

Canada: Montreal, Toronto.

United States: Miami Beach, Grand Rapids, Boston, New York, Washington.
Awards
Stanislas, Torrents, Poggioli, Prize of Rome

50 years of painting
January-February 2003: Palais de la Bourse, Musée de la Toir Saint-Jean, Galerie Asakusa, Galerie Stammengna - Marseille, France.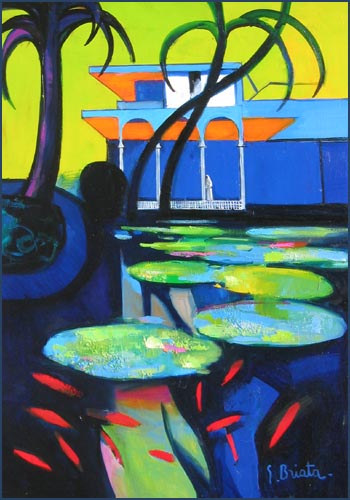 « Poissons rouges à Majorelle » - Oil on canvas - 92 x 65 cm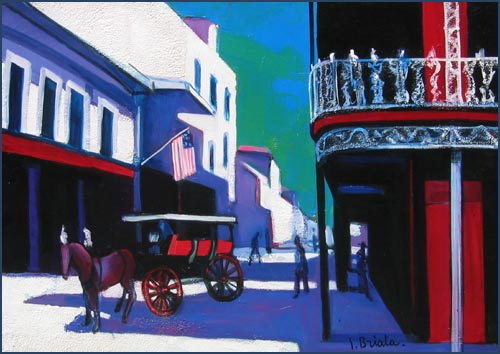 «Charette à Bourbon Street » - Oil on canvas - 92 x 65 cm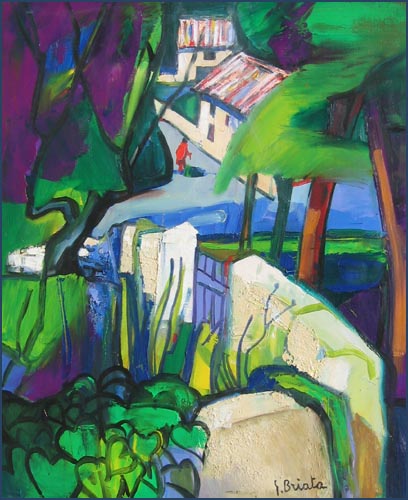 « La vieille auberge » - Oil on canvas - 73 x 60 cm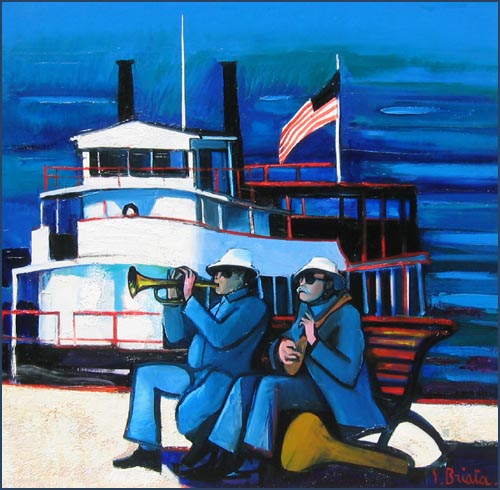 « Musique au bateau » - Oil on canvas - 100 x 100 cm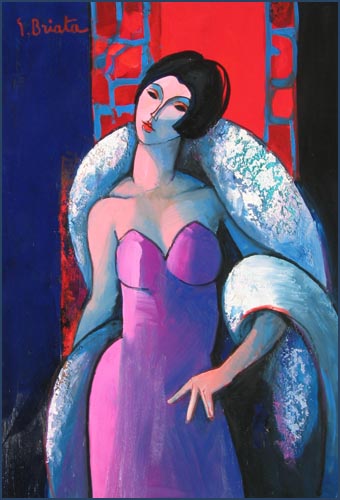 «La Fourrure » - Oil on canvas - 92 x 65 cm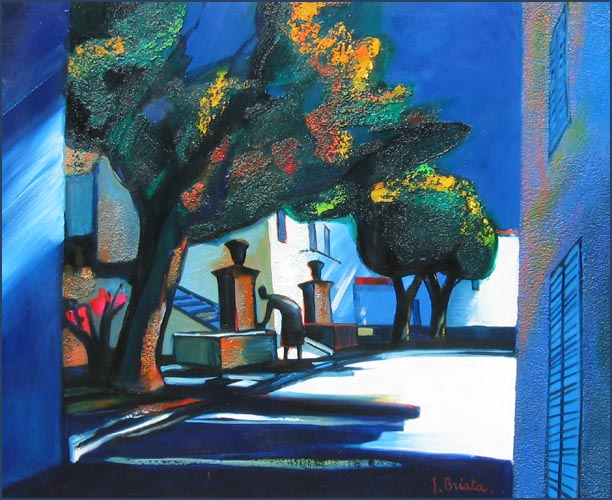 « Les deux fontaines » - Oil on canvas - 162 x 130 cm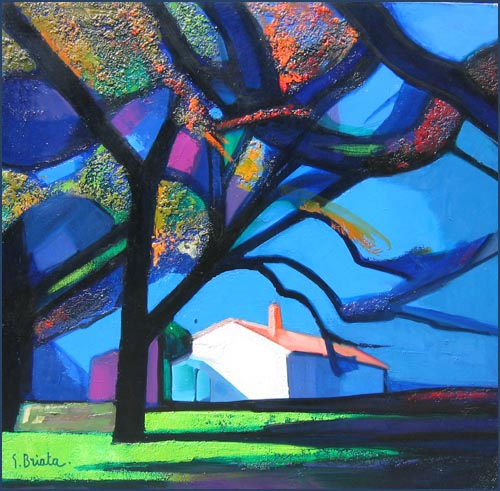 « La Païade » - Oil on canvas - 100 x 100 cm